BLACK SABBATH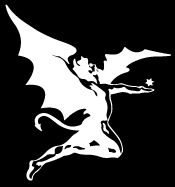 SEGUNDA PARTE
Discografia
Demo - 1968
01. The Rebel  2:46
02. When I Came Down  1:59
03. Thomas James  8:29
04. Early One Morning Blues  4:43

Black Sabbath - 1970

01 - Black Sabbath
02 - The Wizard
03 - Behind The Wall Of Sleep
04 - N.I.B.
05 - Evil Woman (Crow Cover)
06 - Sleeping Village
07 - Warning (Aynsley Dunbar Retaliation Cover)
08 - Wicked World
Paranoid - 1970
01 - Luke's Wall - War Pigs
02 - Paranoid
03 - Planet Caravan
04 - Iron Man
05 - Electric Funeral
06 - Hand Of Doom
07 - Rat Salad
08 - Faires Wear Boots - Jack The Stripper
Paranoid
Finished with my woman 'cause she couldn't help me with my mind
People think I'm insane because I am frowning all the time
All day long I think of things but nothing seems to satisfy
Think I'll lose my mind if I don't find something to pacify
Can you help me? Occupy my brain?
Oh yeah
I need someone to show me the things in life that I can't find
I can't see the things that make true happiness, I must be blind
(Solo)
Make a joke and I will sigh and you will laugh and I will cry
Happiness I cannot feel like love to me is so unreal
And so as you hear these words telling you now of my state
I tell you to enjoy life I wish I could but it's too late
Paranóico
Deixei a minha mulher pois ela não conseguia ajudar-me com a minha mente
As pessoas pensam que estou louco pois tenho sempre um olhar carregado
Passo o tempo todo a pensar em coisas mas nada parece me satisfazer
Acho que vou perder a cabeça se não encontrar alguma coisa para me acalmar
Podes-me ajudar? Ocupar o cérebro?
Oh yeah
Preciso de alguém para me mostrar as coisas na vida que eu não consigo encontrar
Não consigo ver as coisas que trazem a verdadeira felicidade, devo estar cego
(Solo)
Conta-me uma anedota e darei um suspiro e tu vais-te rir e eu vou chorar
Felicidade, eu não consigo senti-la, assim como amar para mim é tão irreal
E para ti que escutas estas palavras sobre o meu estado
Digo-te para gozares a vida porque eu também queria mas é tarde de mais

Master Of Reality - 1971


01 - Sweet Leaf
02 - After Forever
03 - Embryo
04 - Children Of The Grave
05 - Orchild
06 - Lord Of This World
07 - Solitude
08 - Into The Void

Vol. 4 - 1972


01 - Wheels Of Confusion
02 - Tomorrows Dream
03 - Changes
04 - FX
05 - Supernaut
06 - Snowblind
07 - Cornucopia
08 - Laguna Sunrise
09 - ST. Vitus Dance
10 - Under The Sun

Sabbath Bloody Sabbath - 1973


01 - Sabbath Bloody Sabbath
02 - A National Acrobat
03 - Fluff
04 - Sabbra Cadabra
05 - Killing Yourself To Live
06 - Who Are You
07 - Looking For Today
08 - Spiral Architect

Sabotage - 1975


01 - Hole In The Sky
02 - Don't Start (Too Late)
03 - Symptom Of The Universe
04 - Megalomania
05 - The Thrill Of It All
06 - Supertzar
07 - Am I Going Insane (Radio)
08 - The Writ

We Sold Our Soul For Rock 'n' Roll - 1975

01 - Black Sabbath
02 - The Wizard
03 - Warning
04 - Paranoid
05 - War Pigs
06 - Iron Man
07 - Tomorrow's Dream
08 - Fairies Wear Boots
09 - Changes
10 - Sweet Leaf
11 - Children Of The Grave
12 - Sabbath Bloody Sabbath
13 - Am I Going Insane (Radio)
14 - Laguana Sunrise
15 - Snowblind
16 - N.I.B.

Technical Ecstasy - 1976

01 - Back Street Kids
02 - You Won't Change Me
03 - It's Alright
04 - Gypsy
05 - All Moving Parts (Stand Still)
06 - Rock 'N' Roll Doctor
07 - She's Gone
08 - Dirty Women

Never Say Die! - 1978


01 - Never Say Die!
02 - Johnny Blade
03 - Junior's Eyes
04 - A Hard Road
05 - Shock Wave
06 - Air Dance
07 - Over To You
08 - Breakout
09 - Swinging The Chain

Live At Last - 1980
01 - Tomorrow's Dream
02 - Sweet Leaf
03 - Killing Yourself To Live
04 - Cornucopia
05 - Snowblind
06 - Embryo/ Children Of The Grave
07 - War Pigs
08 - Wicked World
09 - Paranoid

Heaven And Hell - 1980


01 - Neon Knights
02 - Children Of The Sea
03 - Lady Evil
04 - Heaven And Hell
05 - Wishing Well
06 - Die Young
07 - Walk Away
08 - Lonely Is The Word

The Mob Rules - 1981


01 - Turn Up The Night
02 - Voodoo
03 - The Sign Of The Southern Cross
04 - E5150
05 - The Mob Rules
06 - Country Girl
07 - Slipping Away
08 - Falling Off The Edge Of The World
09 - Over And Over
Greatest Hits - 1981
01. Paranoid   
02. N.I.B   
03. Changes   
04. Sabbath Bloody Sabath   
05. Iron Man   
06. Black Sabbath   
07. War Pigs   
08. Laquna Sunrise   
09. Tomorrow's Dream   
10. Sweet Leaf
Live Evil - 1982


Disco 1

01 - E5150
02 - Neon Knights
03 - N.I.B.
04 - Children Of The Sea
05 - Voodoo
06 - Black Sabbath
07 - War Pigs
08 - Iron Man

Disco 2

01 - The Mob Rules
02 - Heaven And Hell
03 - The Sign Of The Southern Cross - Heaven And Hell (Continued)
04 - Paranoid
05 - Children Of The Grave
06 - Fluff

Born Again - 1983


01 - Trashed
02 - Stonehenge
03 - Disturbing The Priest
04 - The Dark
05 - Zero The Hero
06 - Digital Bitch
07 - Born Again
08 - Hot Line
09 - Keep It Warm

Seventh Star - 1986


01 - In For The Kill
02 - No Stranger To Love
03 - Turn To Stone
04 - Sphinx (The Guardian)
05 - Seventh Star
06 - Danger Zone
07 - Heart Like A Wheel
08 - Angry Heart
09 - In Memory...

The Eternal Idol - 1987


01 - The Shining
02 - Ancient Warrior
03 - Hard Life To Love
04 - Glory Ride
05 - Born To Lose
06 - Nightmare
07 - Scarlet Pimpernel
08 - Lost Forever
09 - Eternal Idol


Headless Cross - 1989


01 - The Gates Of Hell
02 - Headless Cross
03 - Devil & Daughter
04 - When Death Calls
05 - Kill In The Spirit World
06 - Call Of The Wild
07 - Black Moon
08 - Nightwing

Tyr - 1990


01 - Anno Mundi (The Vision)
02 - The Law Maker
03 - Jerusalem
04 - The Sabbath Stones
05 - The Battle Of Tyr
06 - Odin's Court
07 - Valhalla
08 - Feels Good To Me
09 - Heaven In Black

Dehumanizer - 1992


01 - Computer God
02 - After All (The Dead)
03 - TV Crimes
04 - Letters From Earth
05 - Master Of Insanity
06 - Time Machine
07 - Sins Of The Father
08 - Too Late
09 - I
10 - Buried Alive

Cross Purposes - 1994


01 - I Witness
02 - Cross Of Thorns
03 - Psychophobia
04 - Virtual Death
05 - Immaculate Deception
06 - Dying For Love
07 - Back To Eden
08 - The Hand That Rocks The Cradle
09 - Cardinal Sin
10 - Evil Eye

Cross Purposes Live - 1995


01 - Time Machine
02 - Children Of The Grave
03 - I Witness
04 - Into The Void
05 - Black Sabbath
06 - Psychophobia
07 - The Wizard
08 - Cross Of Thorns
09 - Symptom Of The Universe
10 - Headless Cross
11 - Paranoid
12 - Iron Man
13 - Sabbath Bloody Sabbath

Forbidden - 1995


01 - The Illusion Of Power
02 - Get A Grip
03 - Can't Get Close Enough
04 - Shaking Off The Chains
05 - I Won't Cry For You
06 - Guilty As Hell
07 - Sick And Tired
08 - Rusty Angels
09 - Forbidden
10 - Kiss Of Death

Between Heaven And Hell 1970-1983 - 1995
01 - Hole In The Sky
02 - Into The Void
03 - Sabbath Bloody Sabbath
04 - N.I.B.
05 -Paranoid
06 - War Pigs
07 - Iron Man
08 - Wicked World
09 - Supernaut
10 - Street Kids
11 - Never Say Die
12 - Neon Knights
13 - Mob Rules
14 - The Dark / Zero The Hero
15 - Black Sabbath

The Sabbath Stones - 1996


01 - The Shining
02 - Headless Cross
03 - Devil And Daughter
04 - The Sabbath Stones
05 - The Battle Of Tyr
06 - Odin's Court
07 - Valhalla
08 - TV Crimes
09 - Virtual Death
10 - Evil Eye
11 - Kiss Of Death
12 - Guity As Hell
13 - Loser Gets It All
14 - Disturbing The Priest
15 - Heart Like A Wheel

Reunion - 1998


Disco 1

01 - War Pigs
02 - Behind The Wall Of Sleep
03 - N.I.B.
04 - Fairies Wear Boots
05 - Electric Funeral
06 - Sweet Leaf
07 - Spiral Architect
08 - Into The Void
09 - Snowblind

Disco 2

01 - Sabbath Bloody Sabbath
02 - Orchid - Lord Of This World
03 - Dirty Women
04 - Black Sabbath
05 - Iron Man
06 - Children Of The Grave
07 - Paranoid
08 - Psycho Man
09 - Selling My Soul

Black Mass - EP - 1999


01 - Paranoid
02 - Black Sabbath
03 - Iron Man
04 - Blue Suede Shoes

Past Lives - 2002


Disco 1

01 - Tomorrow's Dream
02 - Sweet Leaf
03 - Killing Yourself To Live
04 - Cornucopia
05 - Snowblind
06 - Children Of The Grave
07 - War Pigs
08 - Wicked World
09 - Paranoid

Disco 2

01 - Hand Of Doom
02 - Hole In The Sky
03 - Symptom Of The Universe
04 - Megalomania
05 - Iron Man
06 - Black Sabbath
07 - N.I.B.
08 - Behind The Wall Of Sleep
09 - Fairies Wear Boots

Symptom Of The Universe: The Original Black Sabbath - 2002


Disco 1

01 - Black Sabbath
02 - N.I.B.
03 - The Wizard
04 - Warning
05 - Evil Woman
06 - Paranoid
07 - Iron Man
08 - War Pigs
09 - Faires Wear Boots - Jack The Stripper
10 - Sweet Leaf
11 - Children Of The Grave
12 - Into The Void
13 - Lord Of This World

Disco 2

01 - After Forever
02 - Snowblind
03 - Laguna Sunrise
04 - Changes
05 - Tomorrows Dream
06 - Supernaut
07 - Sabbath Bloody Sabbath
08 - Fluff
09 - Sabbra Cadabra
10 - Am I Going Insane (Radio)
11 - Symptom Of The Universe
12 - Hole In The Sky
13 - Rock 'N' Roll Doctor
14 - Dirty Women
15 - Never Say Die
16 - A Hard Road

Greatest Hits 1970-1978 - 2006


01 - Black Sabbath
02 - N.I.B.
03 - The Wizard
04 - War Pigs
05 - Paranoid
06 - Iron Man
07 - Sweet Leaf
08 - Children Of The Grave
09 - Changes
10 - Snowblind
11 - Supernaut
12 - Sabbath Bloody Sabbath
13 - Hole In The Sky
14 - Rock 'N' Roll Doctor
15 - Never Say Die
16 - Dirty Women

The Dio Years - 2007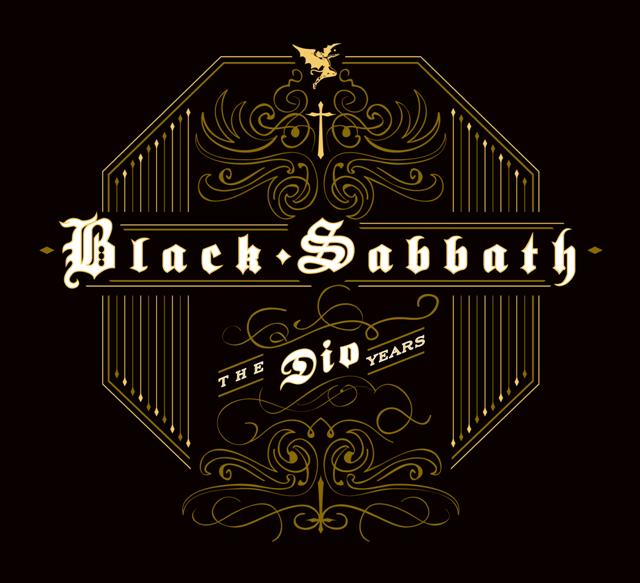 01 - Neon Knights
02 - Lady Evil
03 - Heaven And Hell
04 - Die Young
05 - Lonely Is The Word
06 - The Mob Rules
07 - Turn Up The Night
08 - Voodoo
09 - Falling Off The Edge Of The World
10 - After All (The Dead)
11 - TV Crimes
12 - I
13 - Children Of The Sea (Live)
14 - The Devil Cried
15 - Shadow Of The Wind
16 - Ear In The Wall

Live At Hammersmith Odeon - 2007


01 - E5150
02 - Neon Knights
03 - N.I.B.
04 - Children Of The Sea
05 - Country Girl
06 - Black Sabbath
07 - War Pigs
08 - Slipping Away
09 - Iron Man
10 - The Mob Rules
11 - Heaven And Hell
12 - Paranoid
13 - Voodoo
14 - Children Of The Grave
FONTES:
http://rockrollheavymetal.blogspot.com